Welcome,
I'm Guy ten Bruggencate ( just a nerd). After years of experience in ICT and with programming, i started tenbruggencatedevelopment in 2018 to be able as a freelance developer to work on nice assignments.
I started as a backend PHP developer with a fascination for security. Today i usually get hired as fullstack developer, i like this approach because your then involved in the entire process from A to Z. I'm used to work agile in big multidisciplinary teams but also on my own.
If your looking for a developer to help with a big project or just something small, you found him. Would you like more information or my last resume, please create a profile so you can download it.
Guy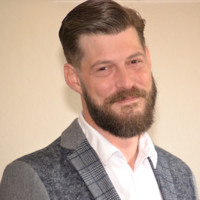 ADDRESS
Braamgaarde 41
3436GM
Nieuwegein
TEN BRUGGENCATE DEVELOPMENT
KVK 71225145
BTW NL001999057B23
IBAN NL97 KNAB 0257261753
© 2021 tenbruggencatedevelopment