from 01-08-2019 till 29-02-2020
Role: Tech lead
Tools: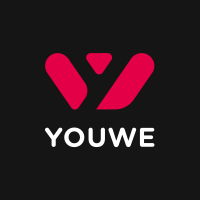 In behalf of Youwe worked as tech lead for different projects, also assisted as senior PHP developer.
As techlead i was responsible for fixen possible (technical) issues the team encountered. Besides that i worked on the planning /standup and communication with the delivery manager and customer
QUALITY
---
Points i find most important
DRIVEN
Putting in some extra effort to get to the result.
DETERMINED
First lets check if both of us are on the same page.
DEPENDABLE
Getting it done.
ENTHOUSIASTIC
Shall we start?
ADDRESS
Braamgaarde 41
3436GM
Nieuwegein
TEN BRUGGENCATE DEVELOPMENT
KVK 71225145
BTW NL001999057B23
IBAN NL97 KNAB 0257261753
© 2021 tenbruggencatedevelopment